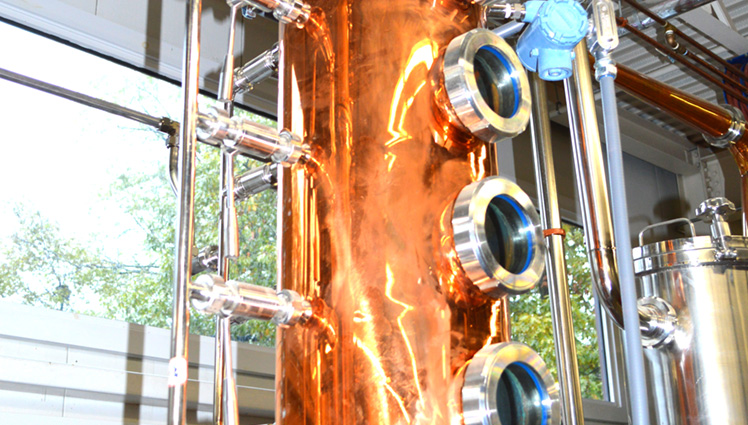 Our Distillery
Silver Bear Distillery is an artisan distillery producing premium handmade spirits.  We use 100% malted wheat for our Vodka and lauter all our grains, in the Scottish and Irish style.  This gives the exceptional smoothness and residual sweetness to our liquors many of you have commented on.
Our still is a hybrid design which can be used as a traditional "pot" still as well as utilizing either a whisky column or a vodka column. The 16 plates in the vodka column purify our alcohol to 190 proof or higher.   This also means any gluten protein remains behind after distillation so our alcohol is safe for those who are gluten free.
The Stationery Factory
, where Silver Bear Distillery is located, is a repurposed paper mill, which now houses a number of businesses, including not just our distillery but a brew pub, an art gallery, events spaces and many other businesses. So come for a tasting, walk through the art gallery, have dinner in the brew pub and stay for a concert!